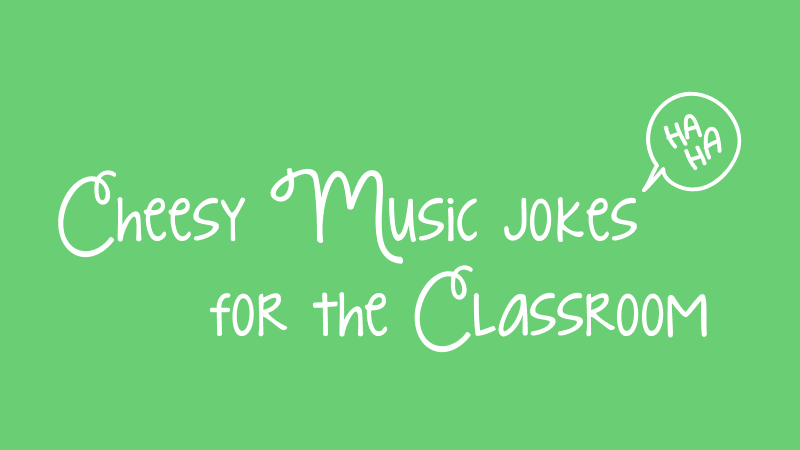 Keep your music class up tempo with this collection of our favorite corny music jokes collected from our favorite online teachers and websites.
1. How do you make a bandstand?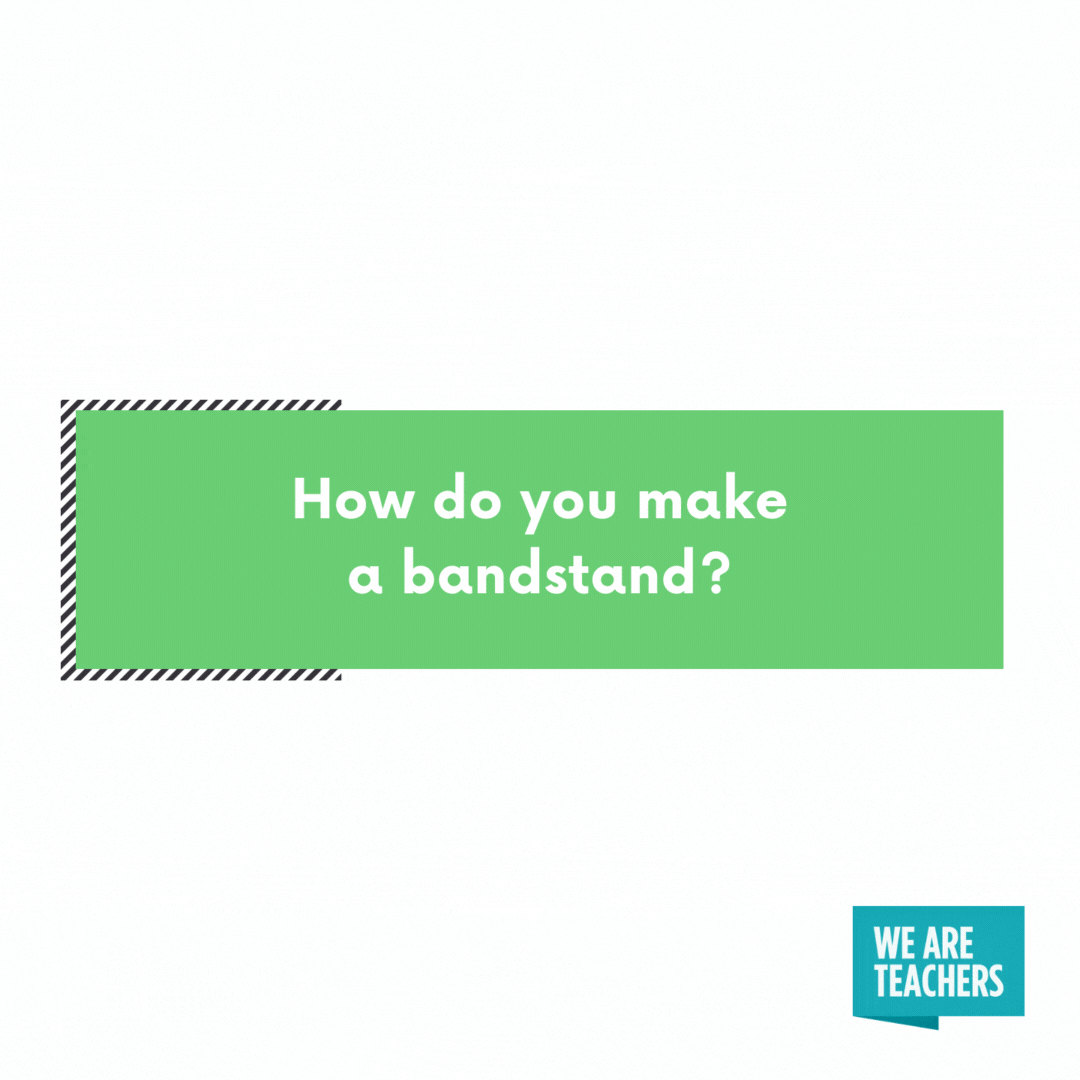 Take away their chairs.
2. Knock, knock!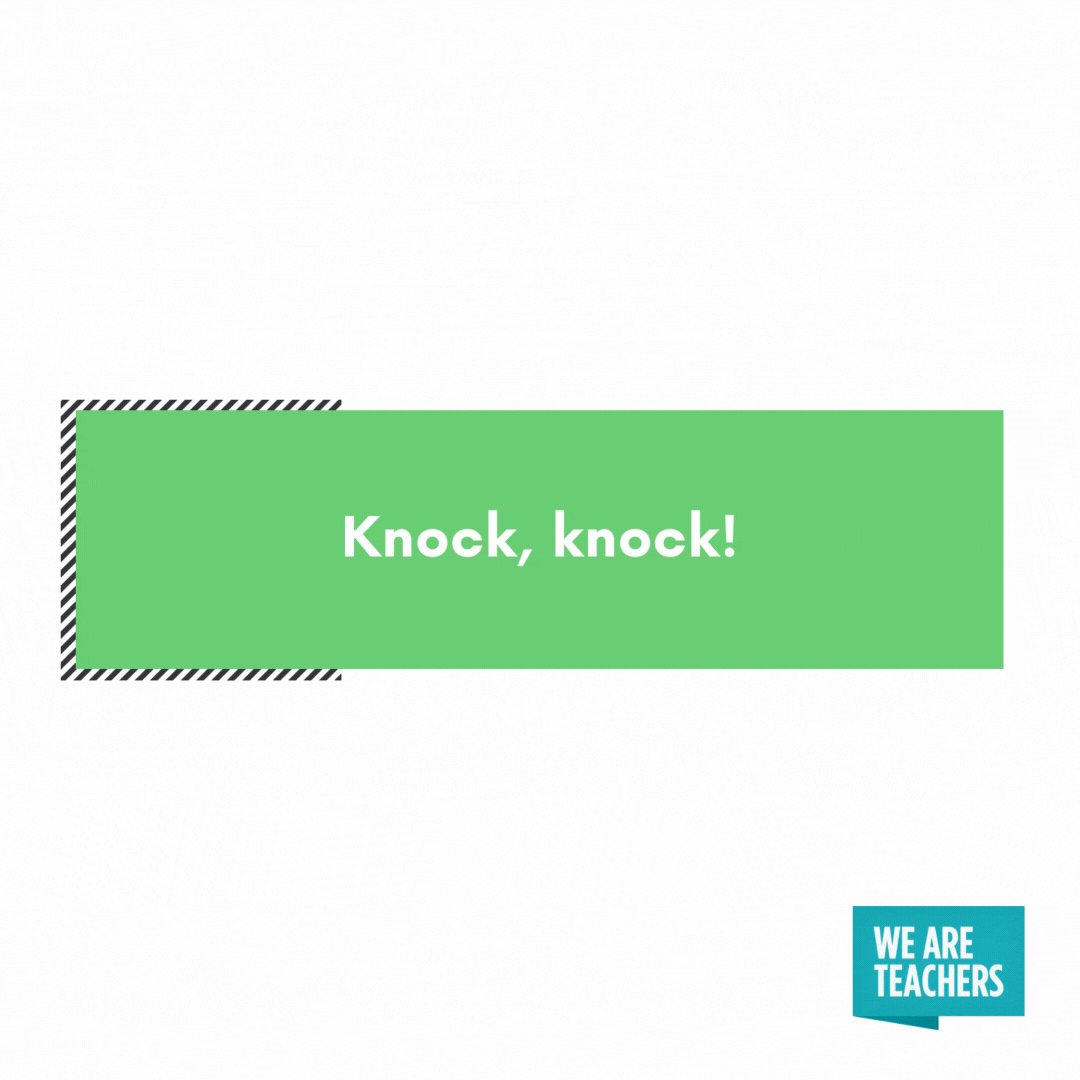 Who's there?
Little old lady?
Little old lady who?
Wow! I didn't know you could yodel!
3. How many concertmasters does it take to change a light bulb?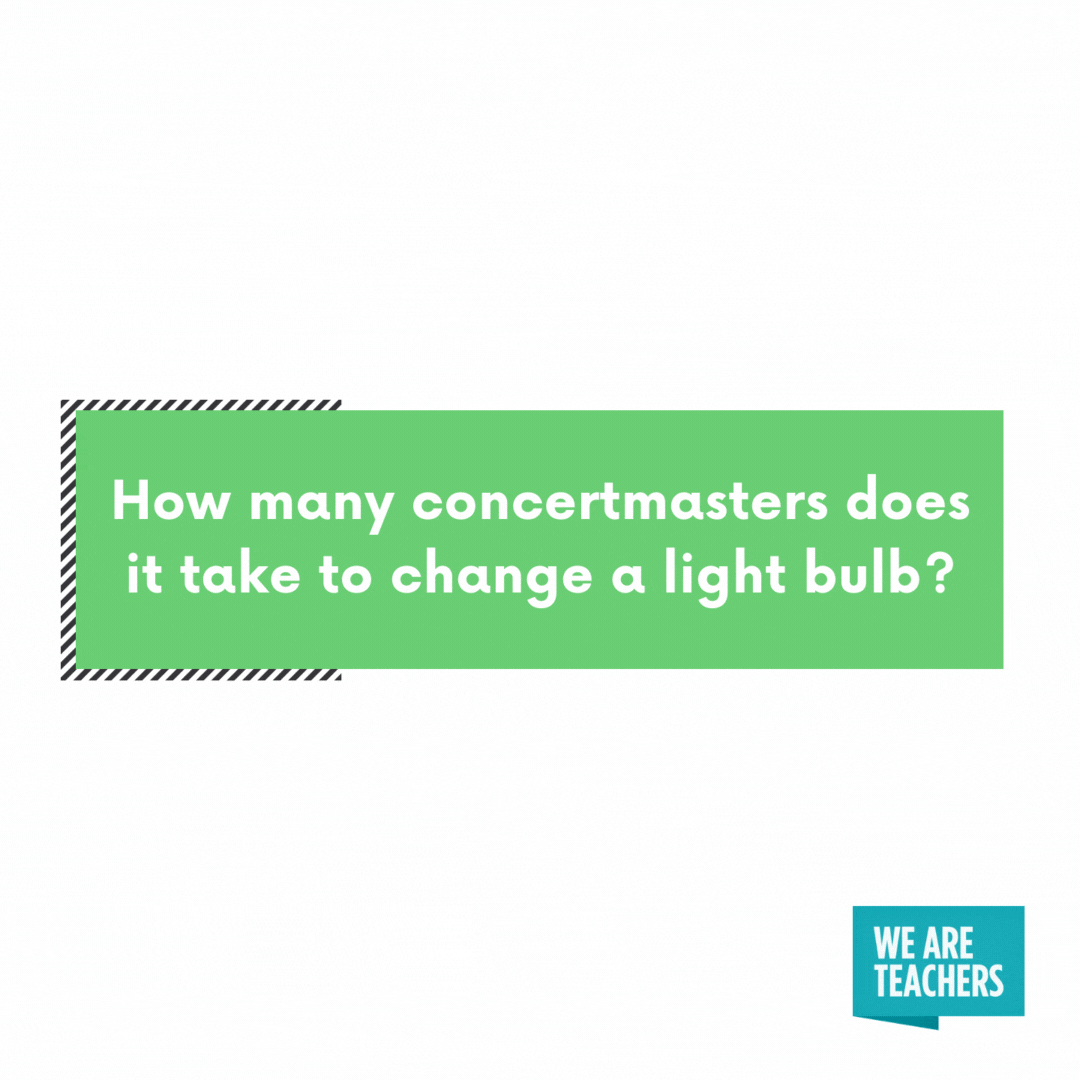 Just one, but it takes four movements.
4. What's the difference between a piano and a fish?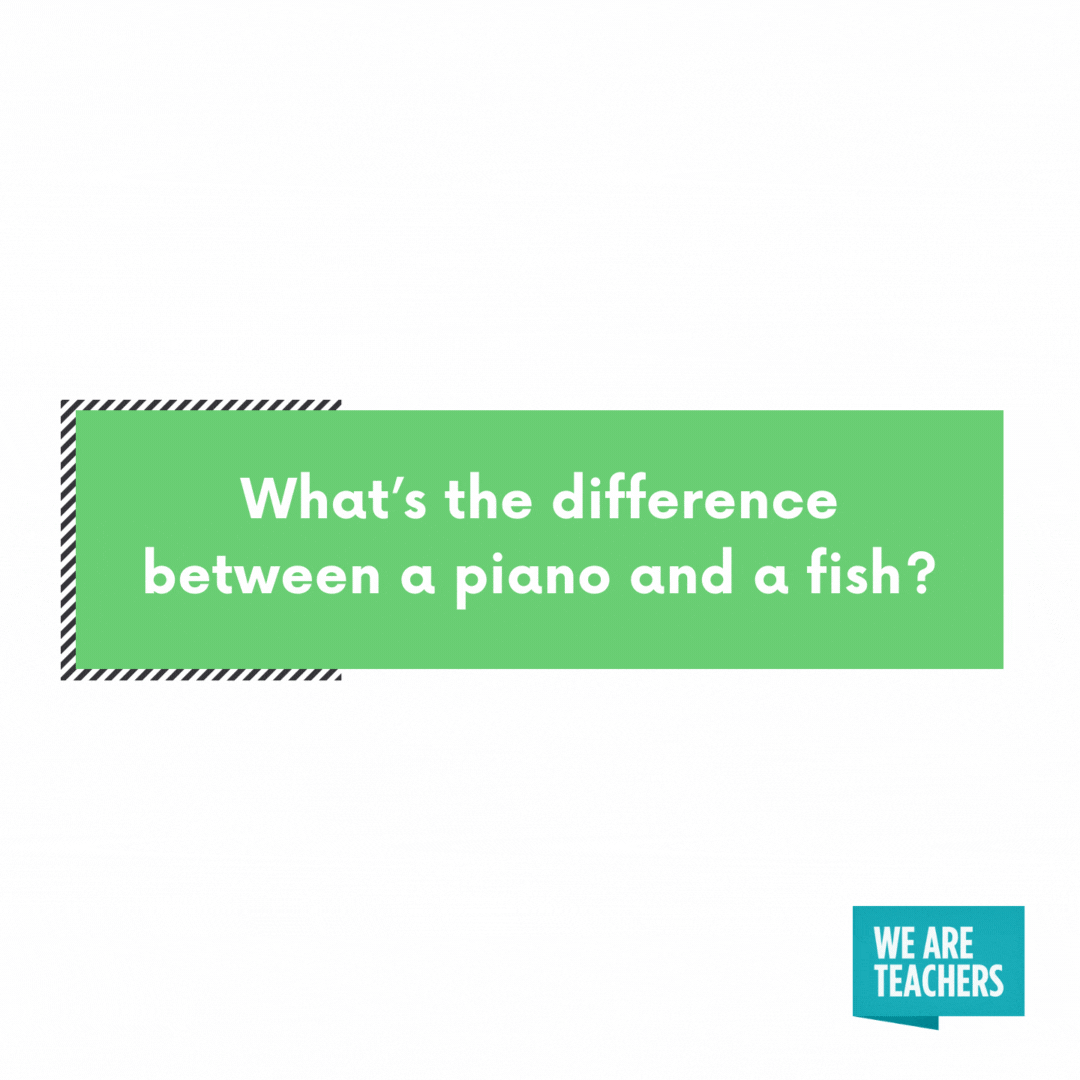 You can't tuna [tune a] fish!
5. What musical keys do cows sing in?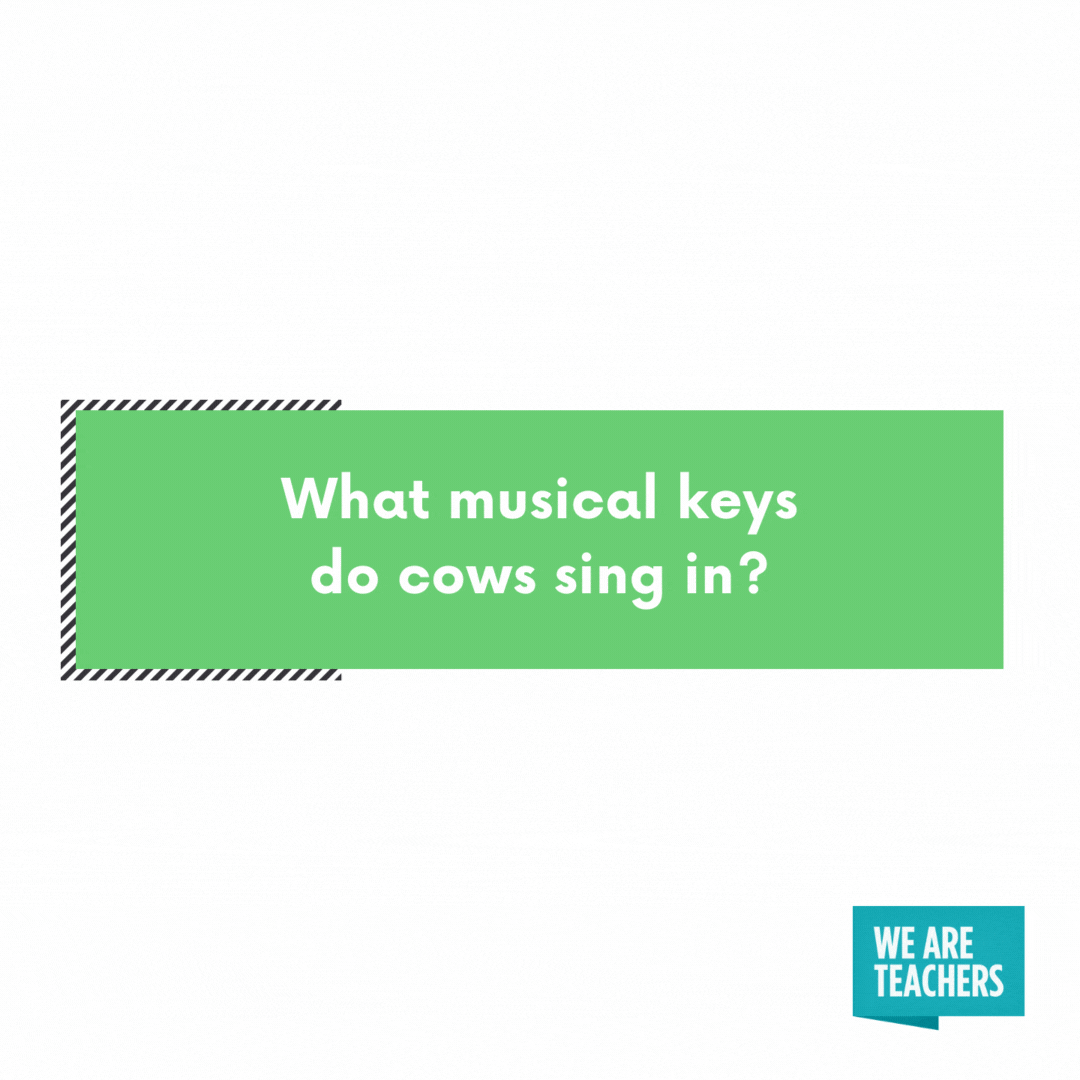 Beef flat.
6. How do you fix a broken tuba?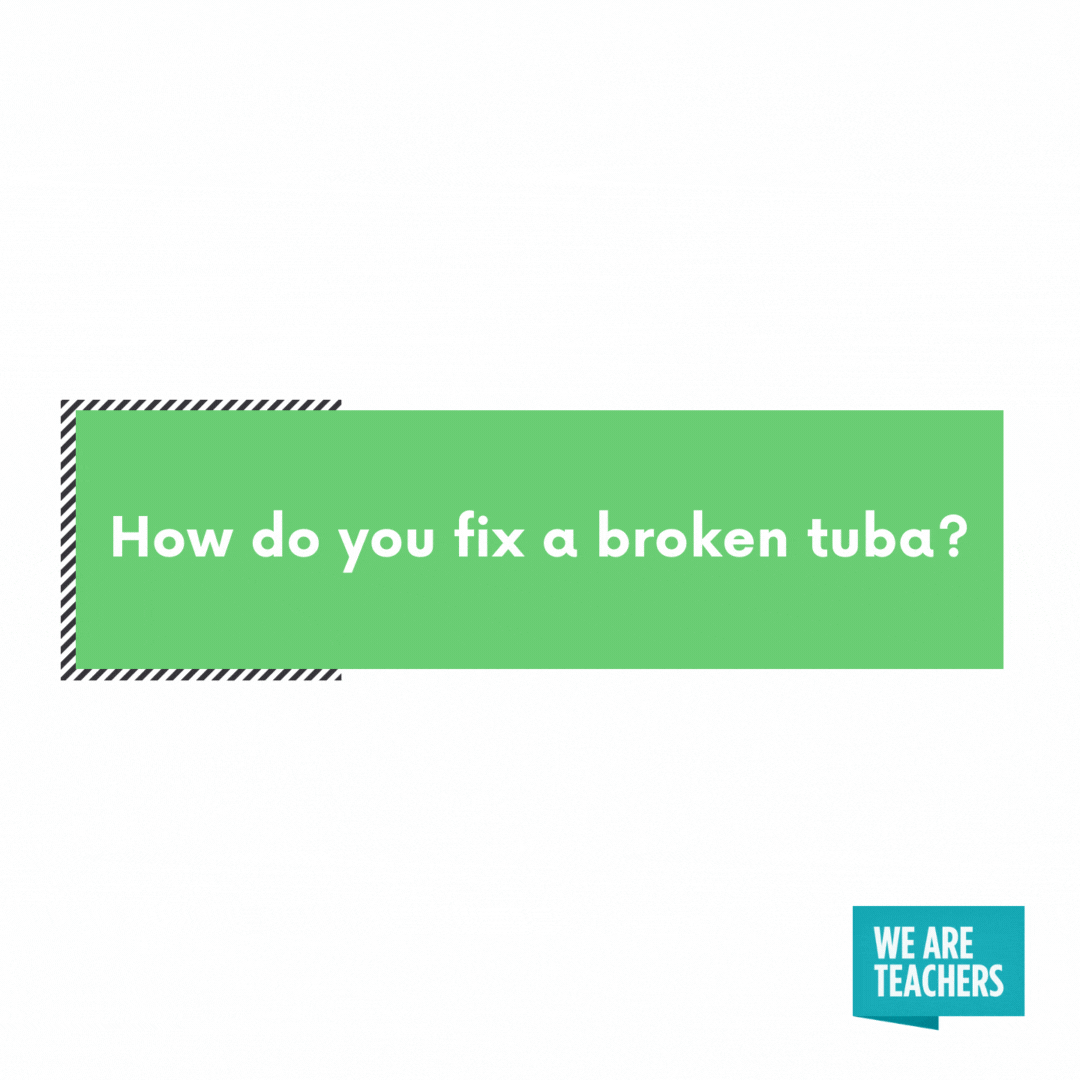 With a tuba [tube of] glue.
7. Why did the pianist keep banging his head against the keys?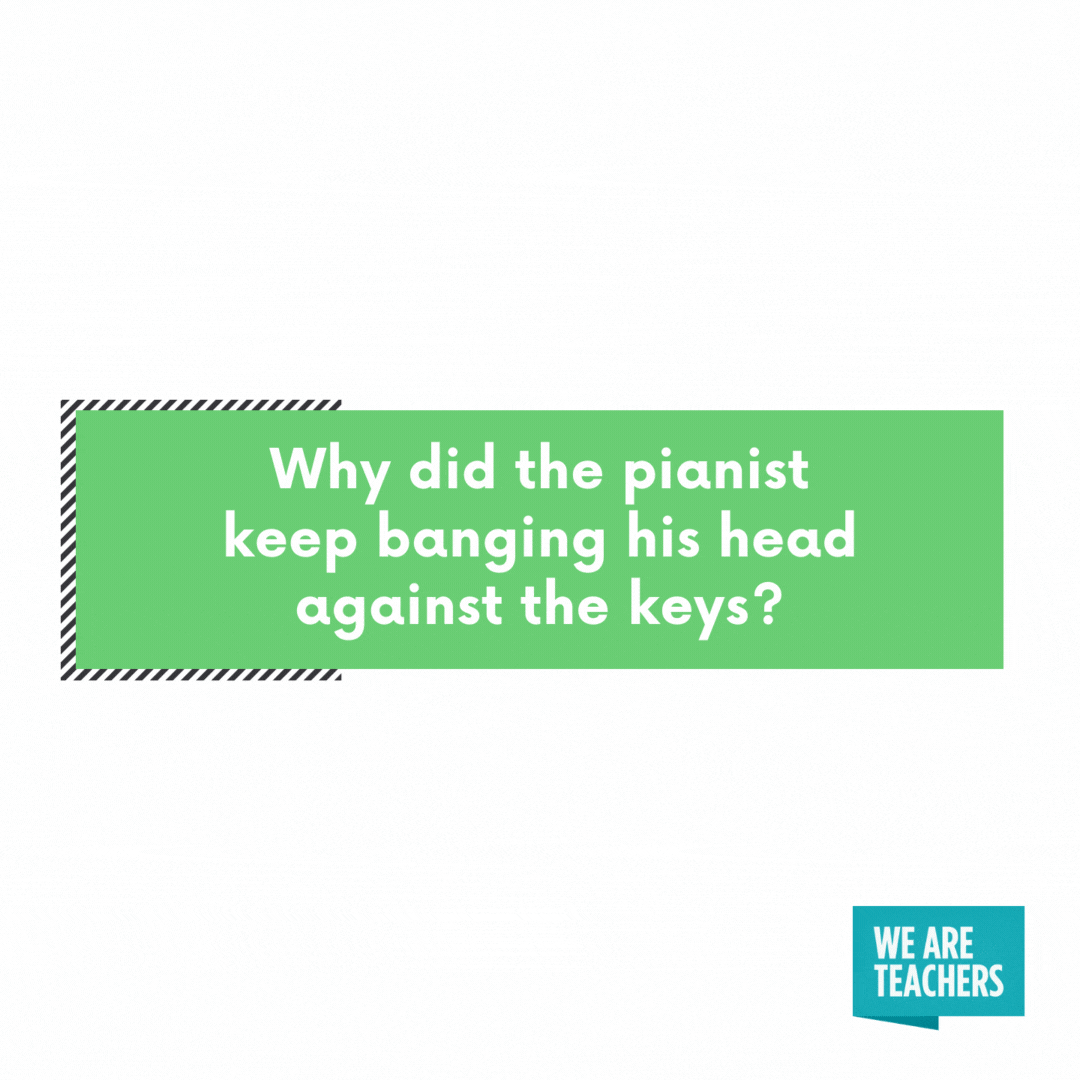 He was playing by ear.
8. Why is a piano so hard to open?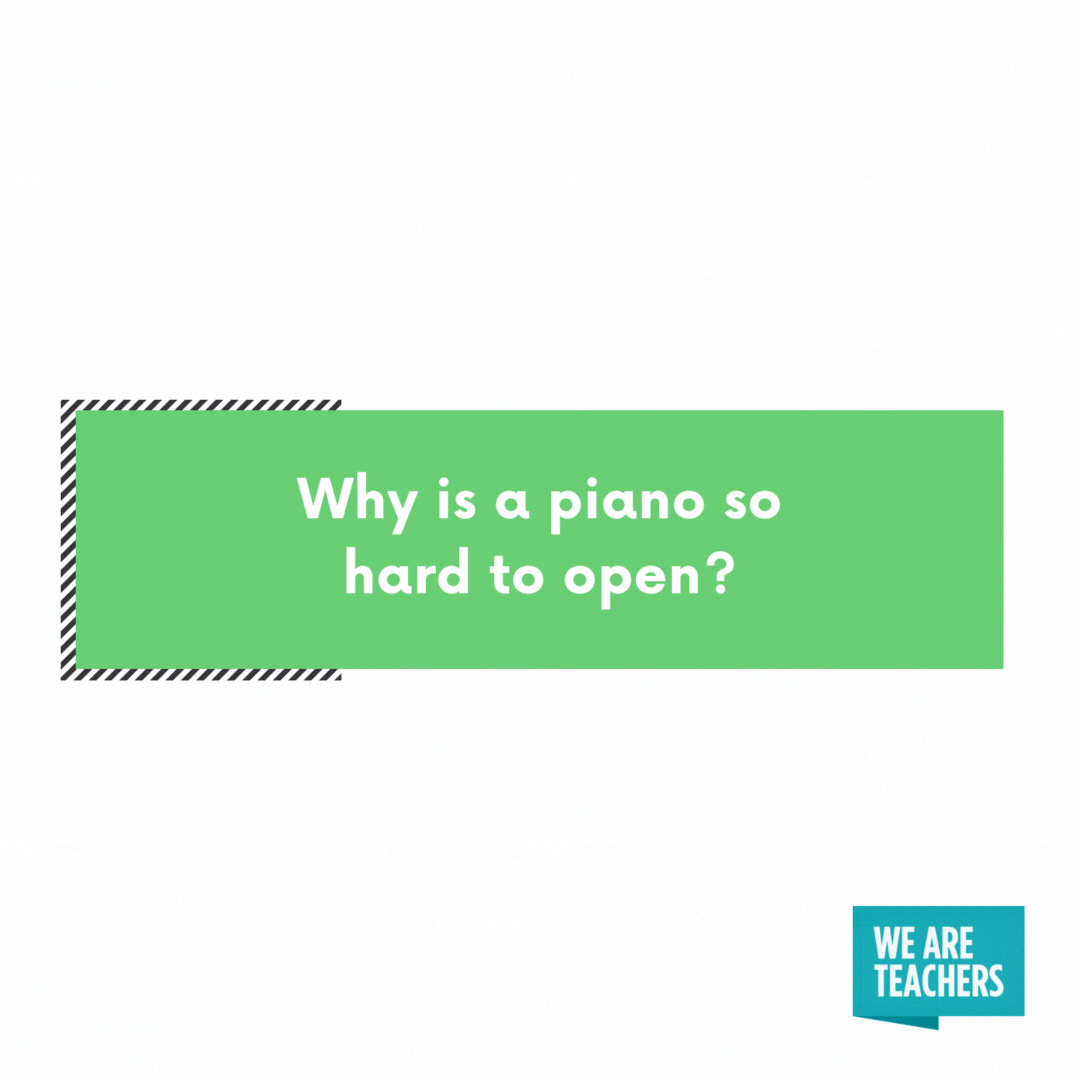 Because the keys are on the inside.
9. What type of music are balloons afraid of?
Pop music.
10. What did Jay-Z call his wife before they were married?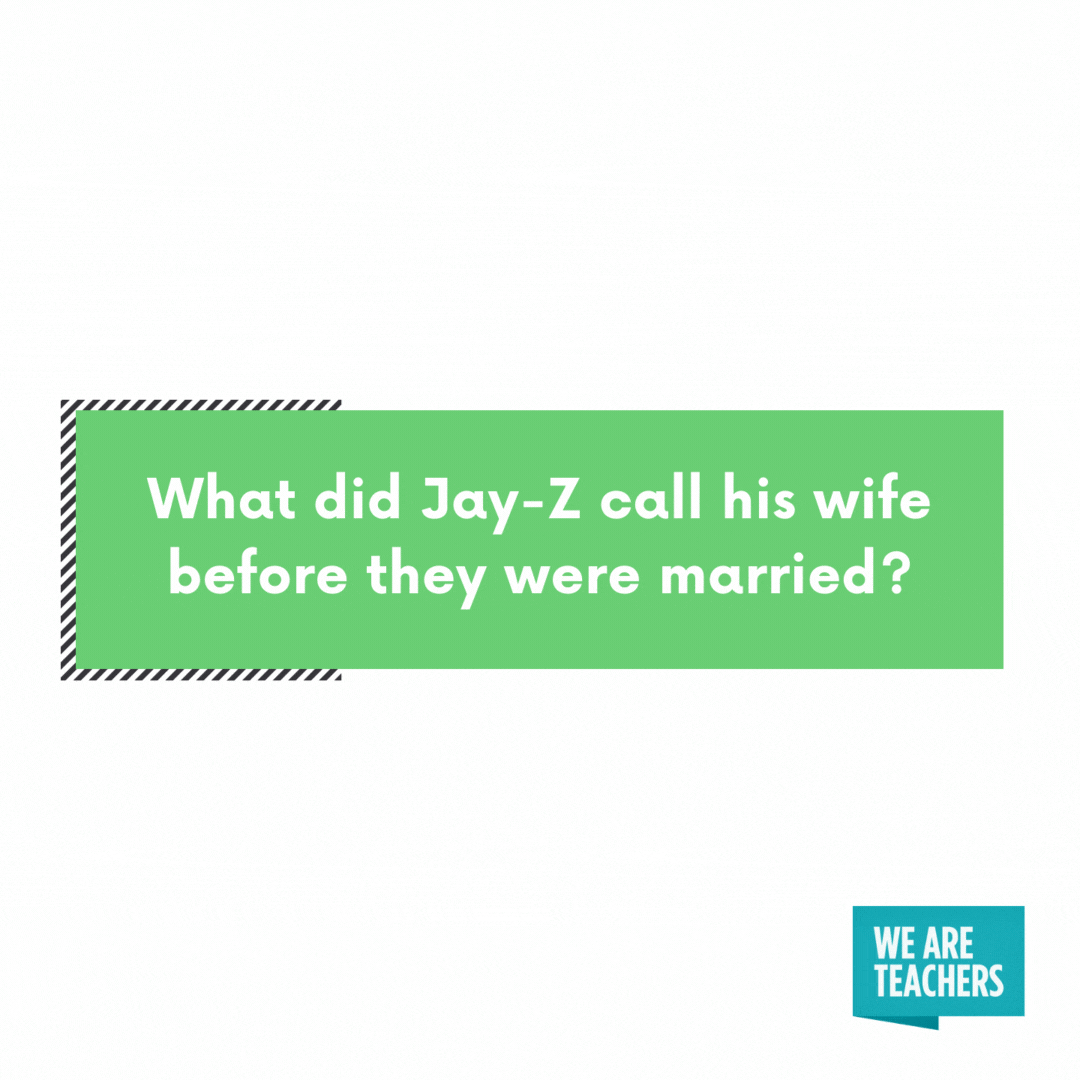 Feyoncé [fiancée].
11. What do you get when you drop a piano down a mine shaft?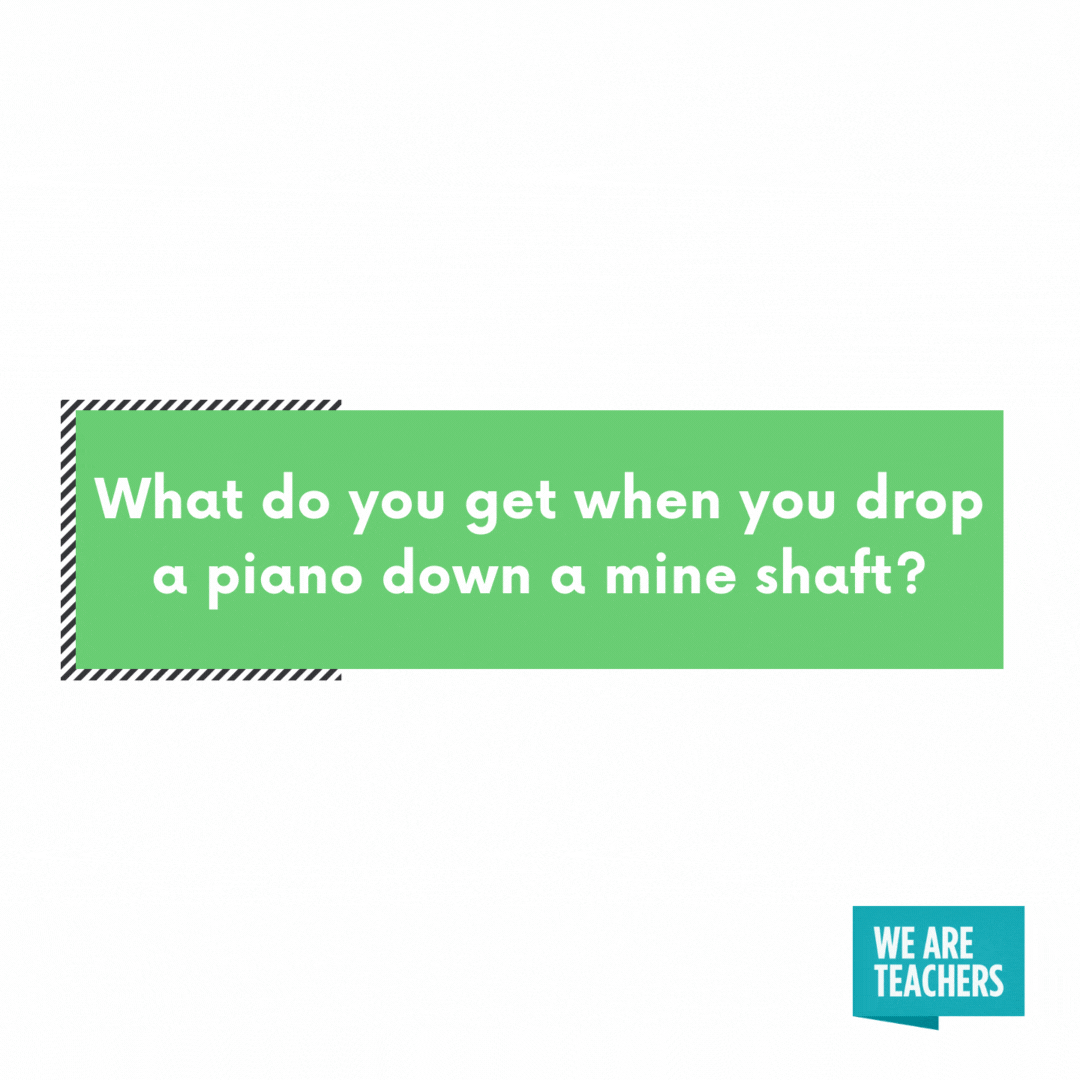 A flat minor [miner].
12. What do you get when you drop a piano on an army base?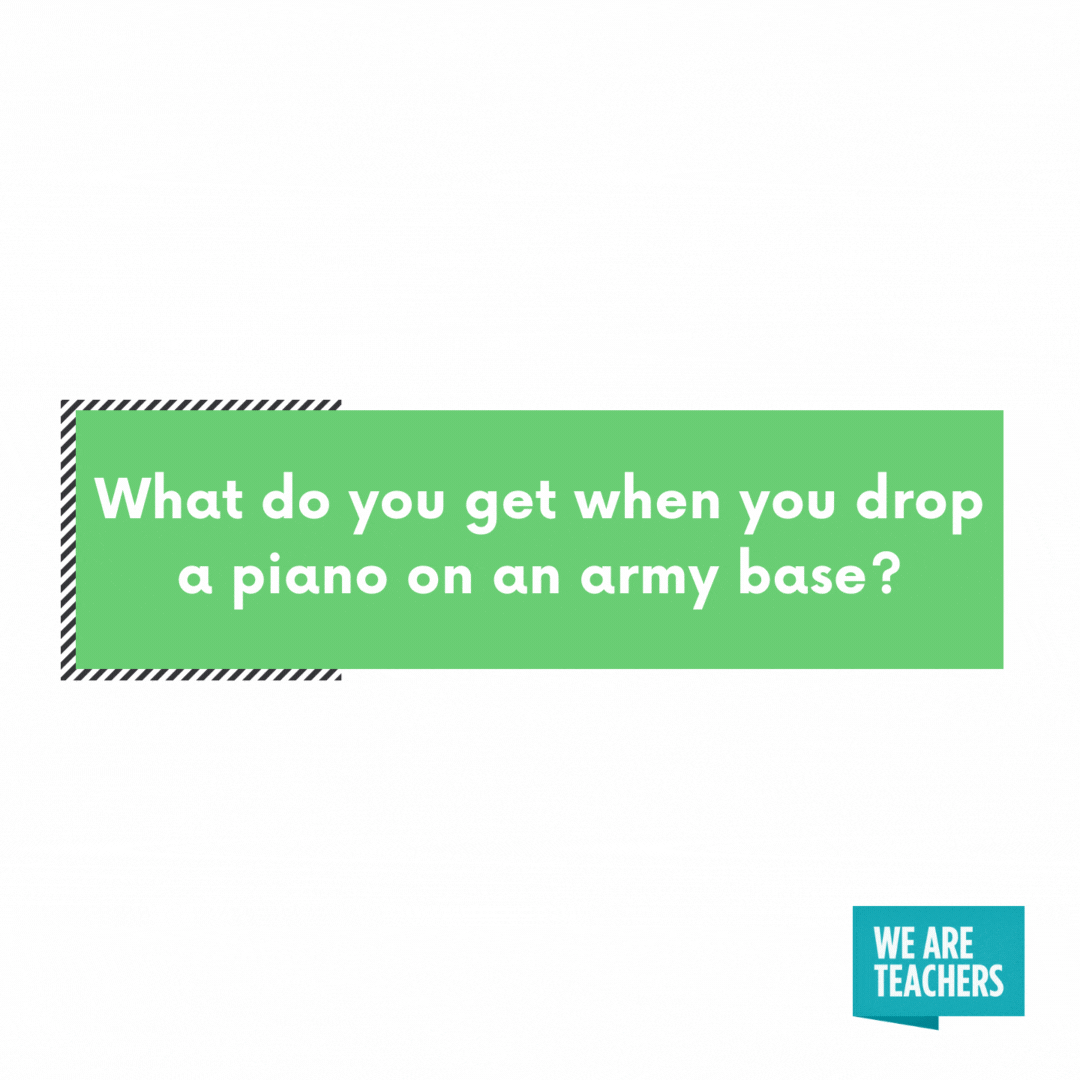 A flat major.
13. What do you get if Bach falls off a horse but has the courage to get on again and continue riding?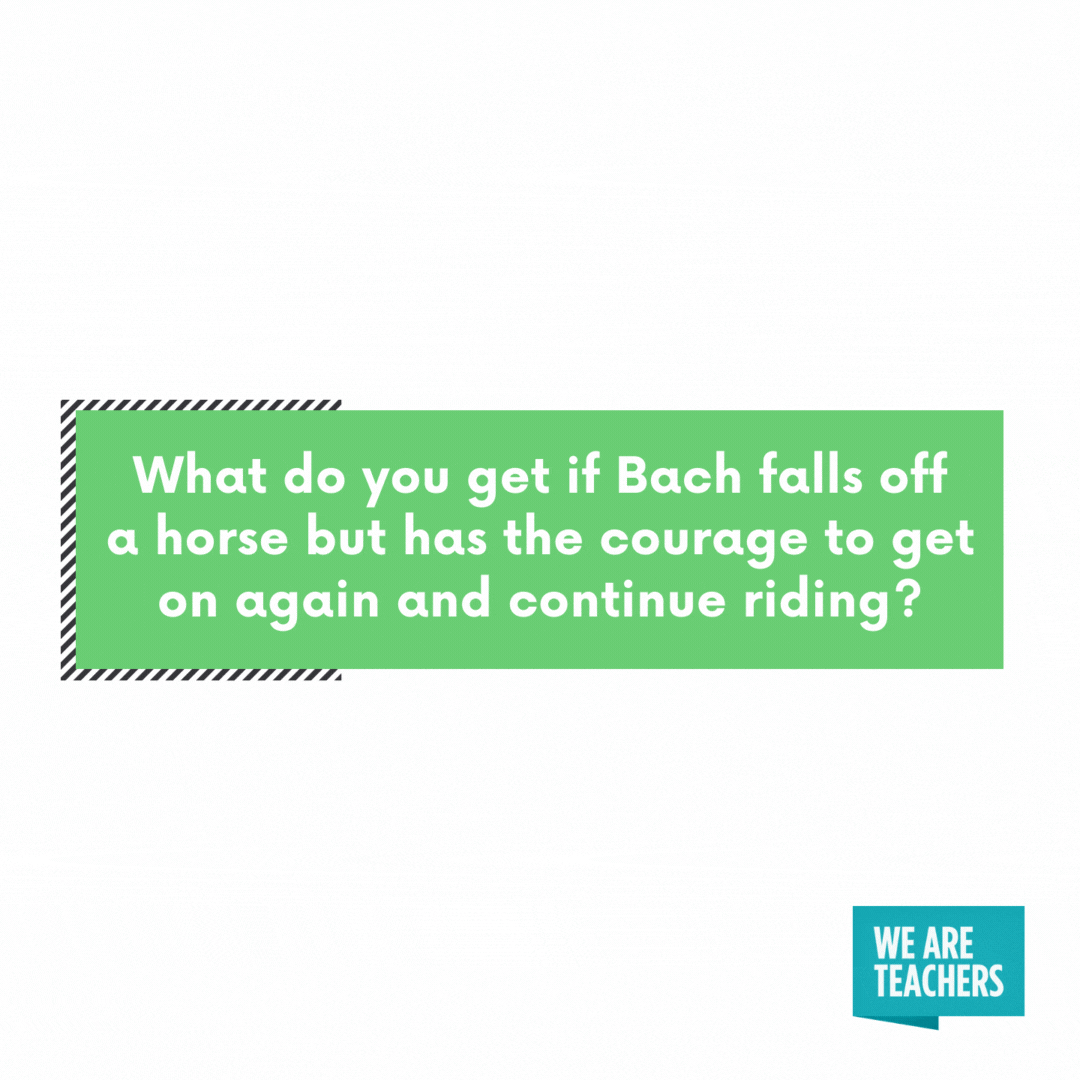 Bach [back] in the saddle again.
14. What types of songs do planets sing?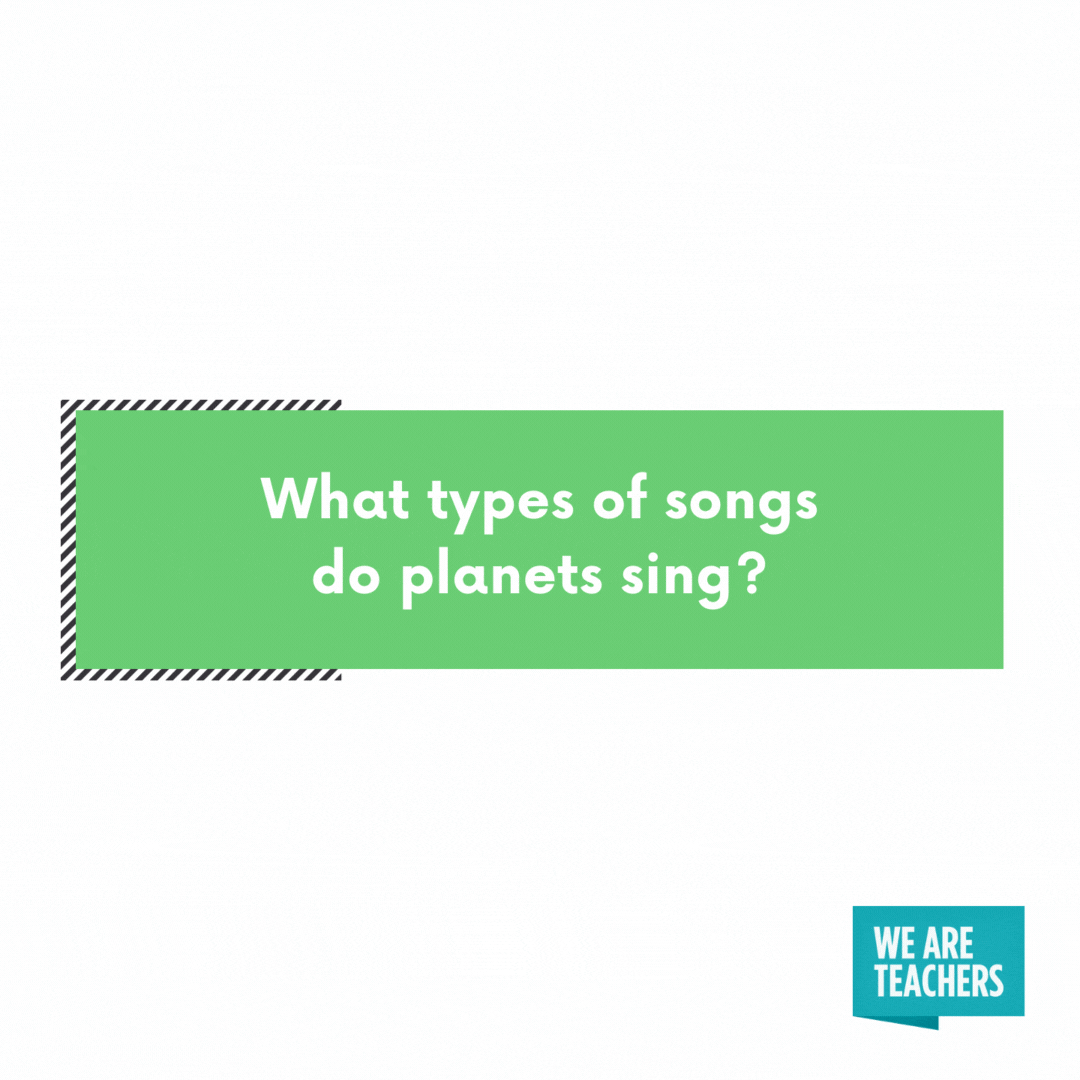 Nep-tunes.
15. Why did the singer climb a ladder?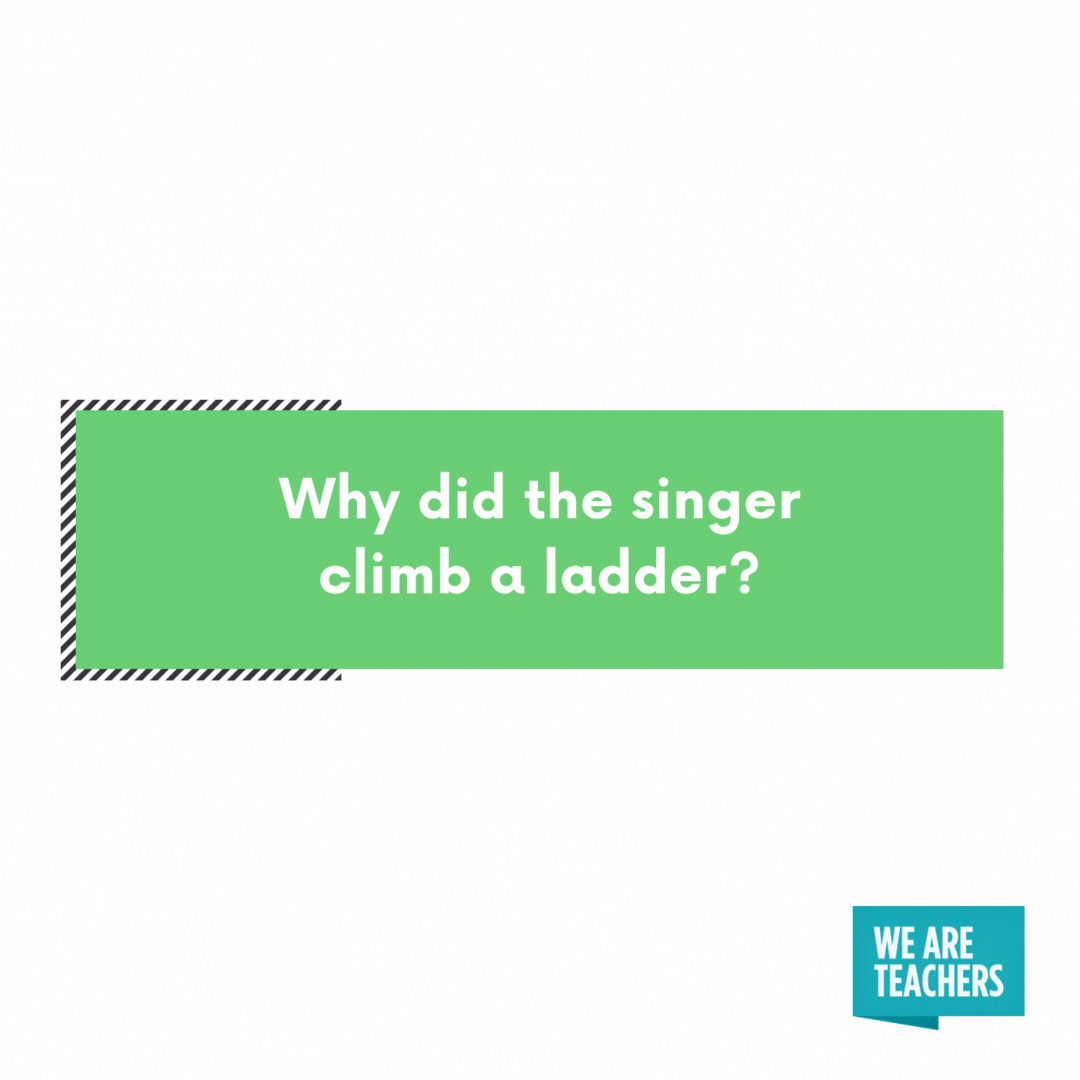 She wanted to reach the high notes!
16. What do you get when you cross a sweet potato and a jazz musician?
A yam session!
17. Why couldn't the athlete listen to her music?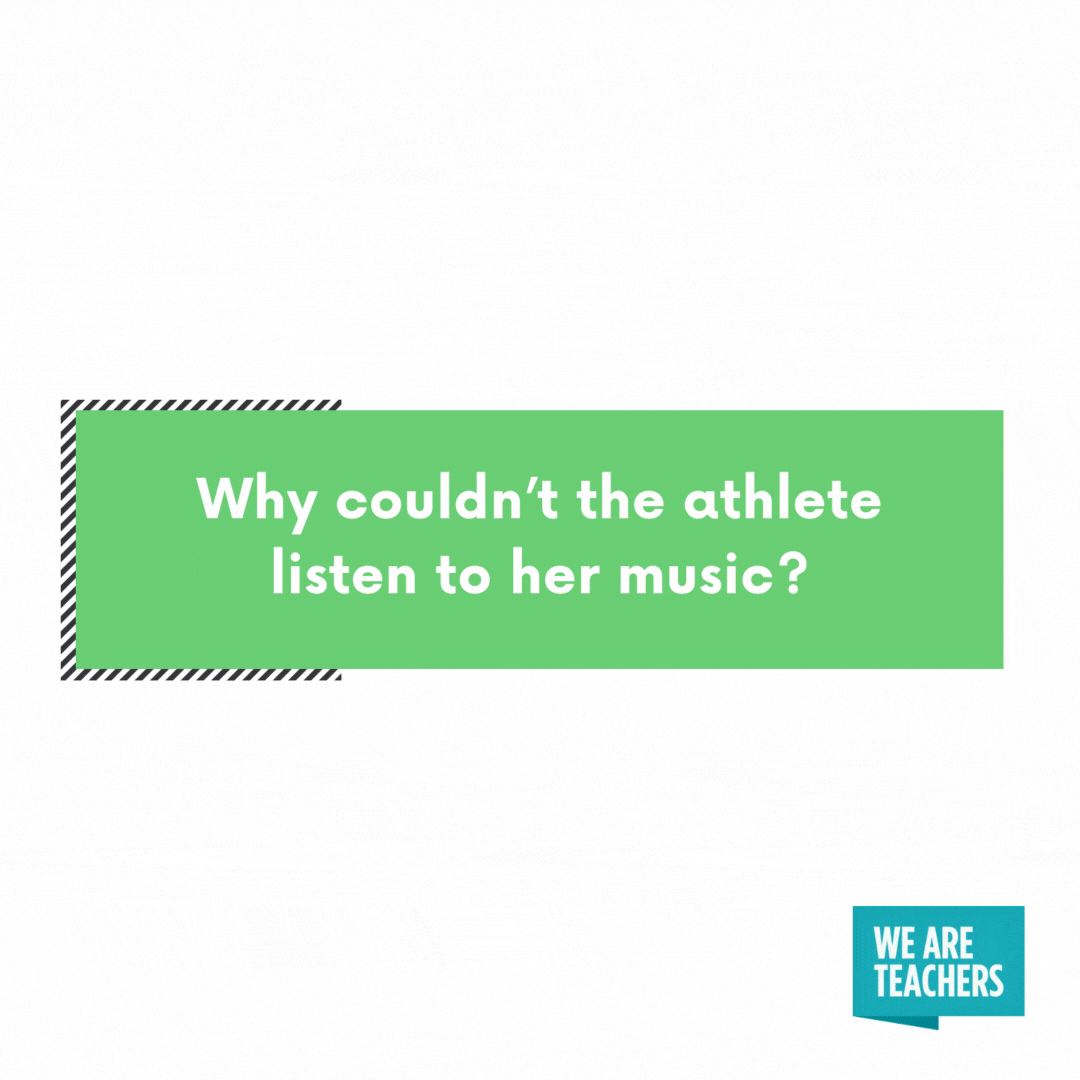 Because she broke the record!
18. Why was the musician arrested?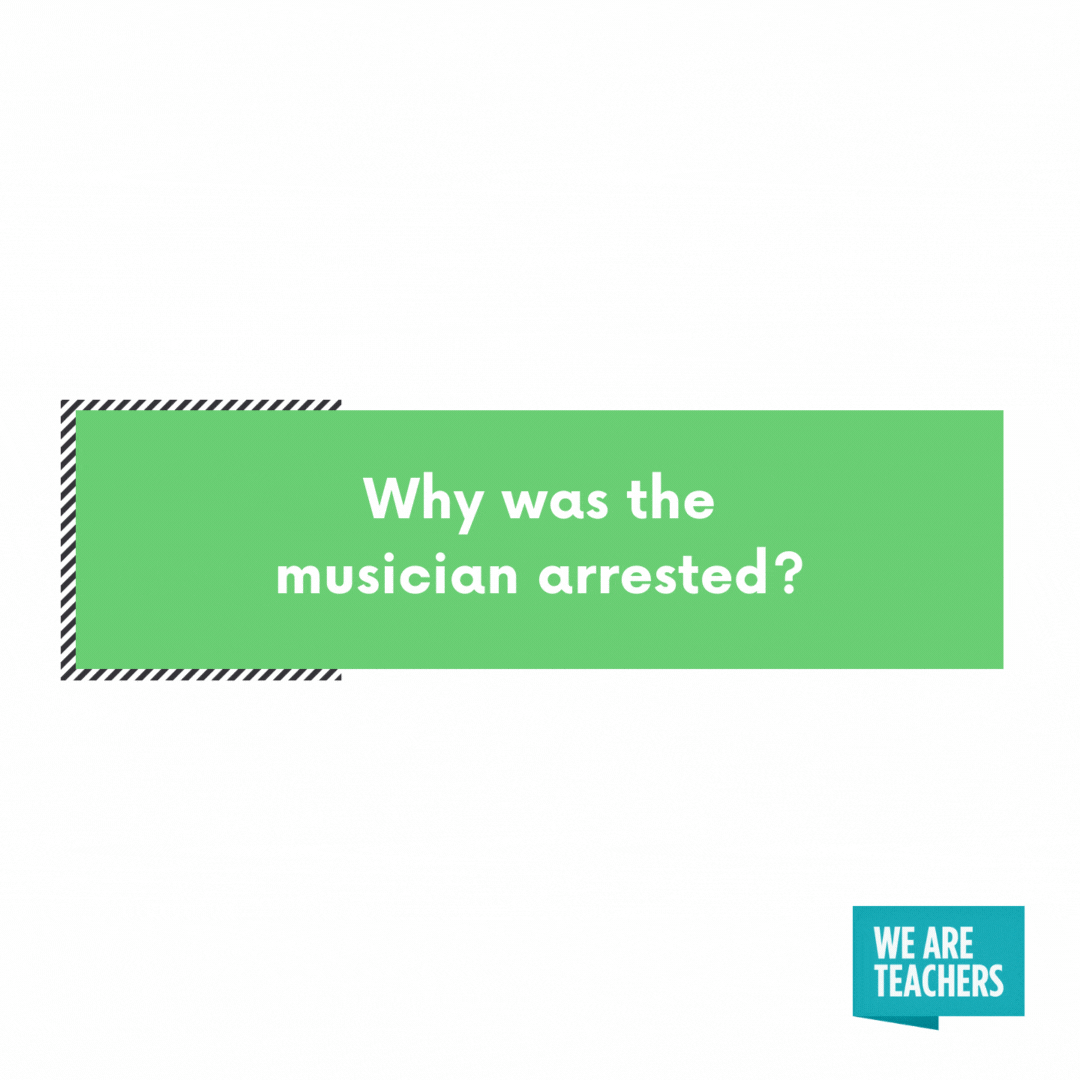 Because she got in treble!
19. What did the robbers take from the music store?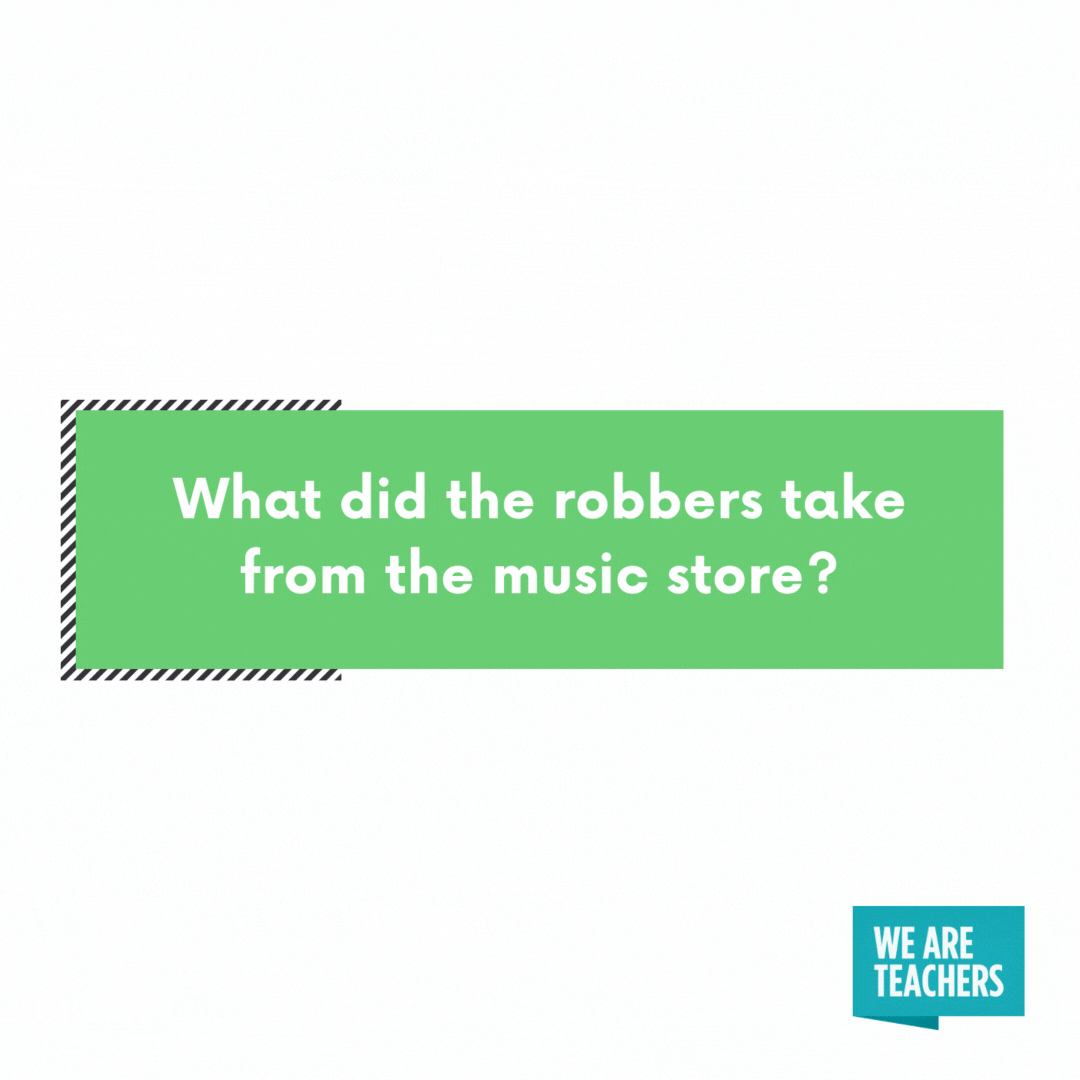 The lute!
20. What makes music on your hair?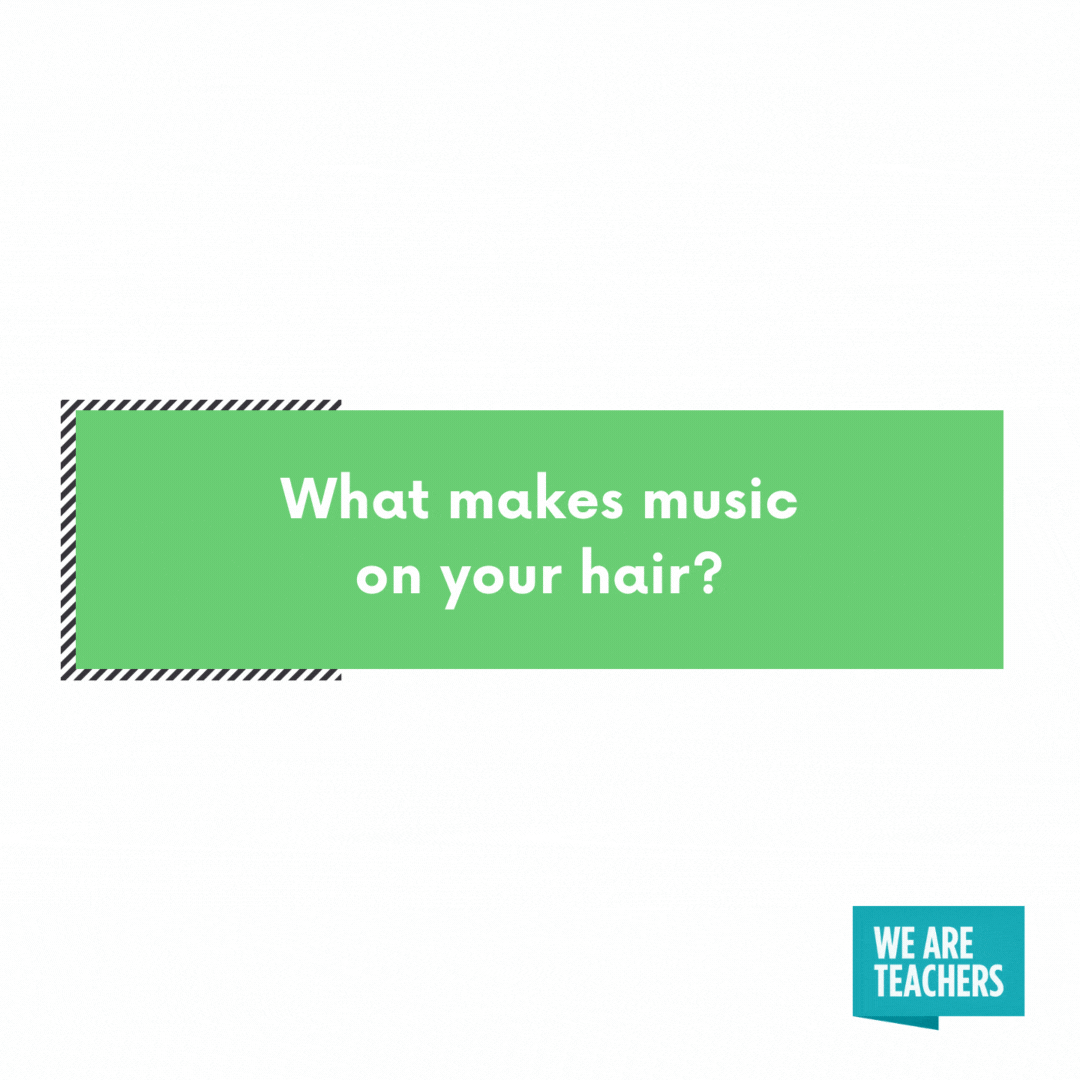 A headband.
21. What rock band has four guys that don't sing?
Mount Rushmore.
22. Why did Mozart kill his chickens?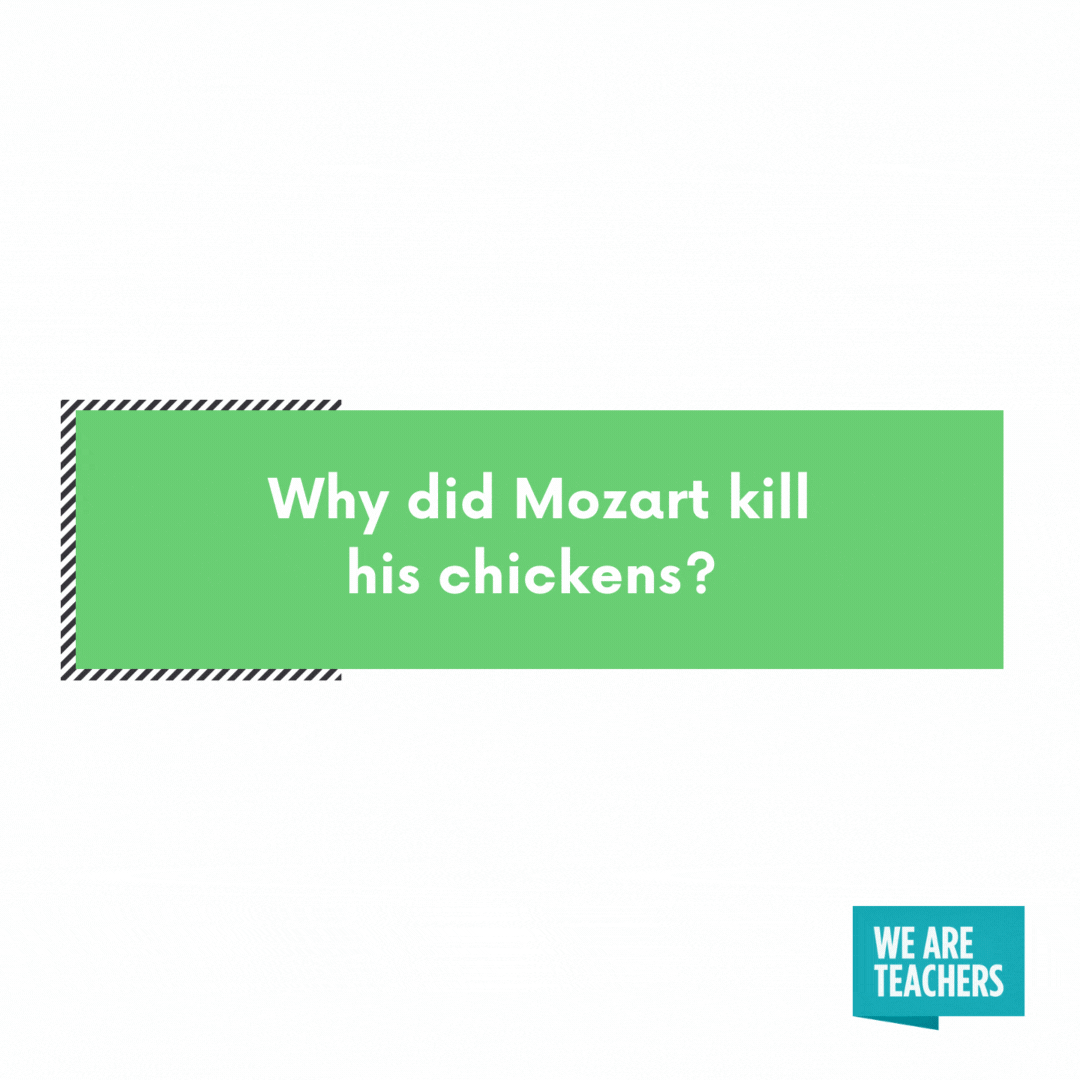 Because they always ran around going "Bach! Bach! Bach!"
23. What part of a turkey is musical?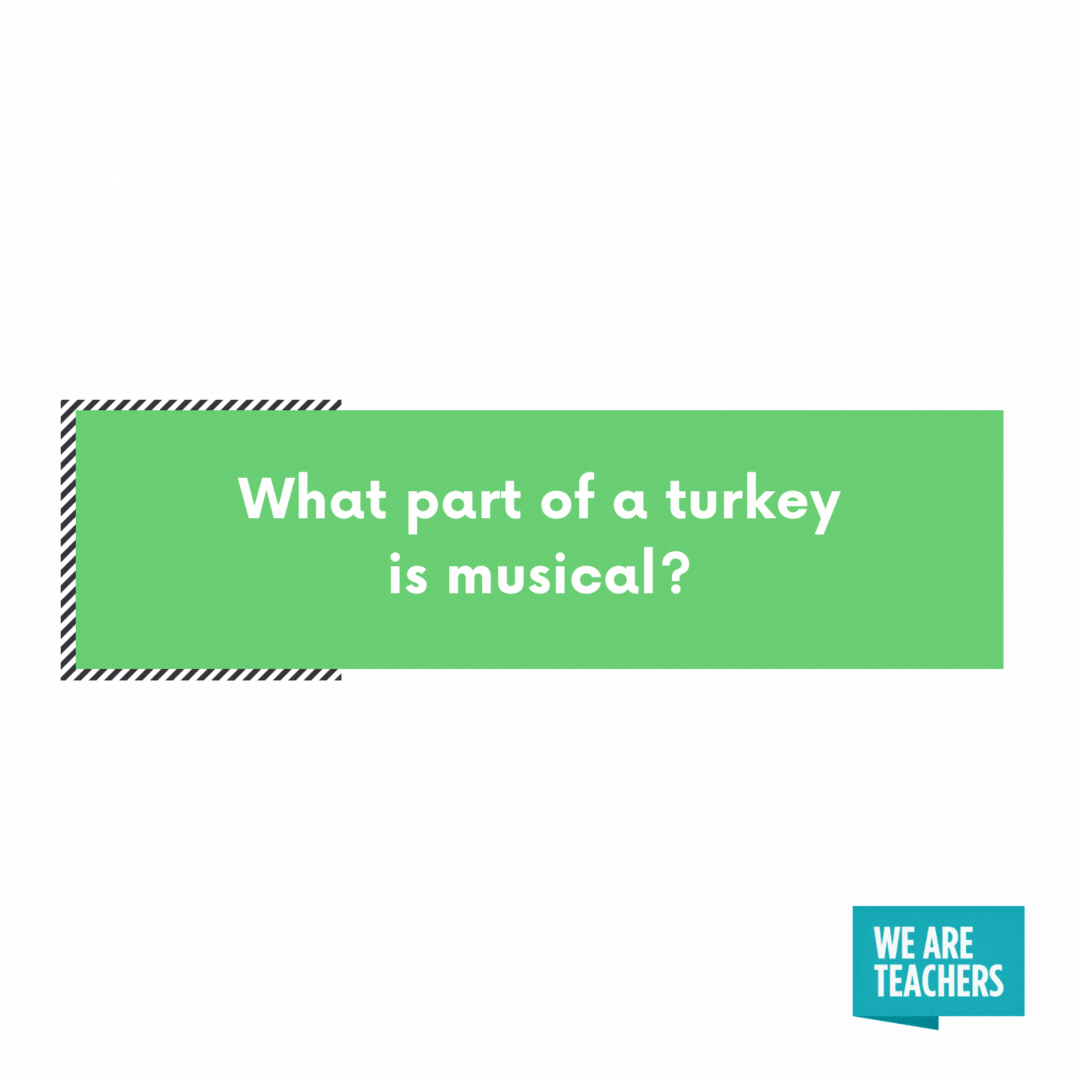 The drumstick!
24. What do you call a cow that can play a musical instrument?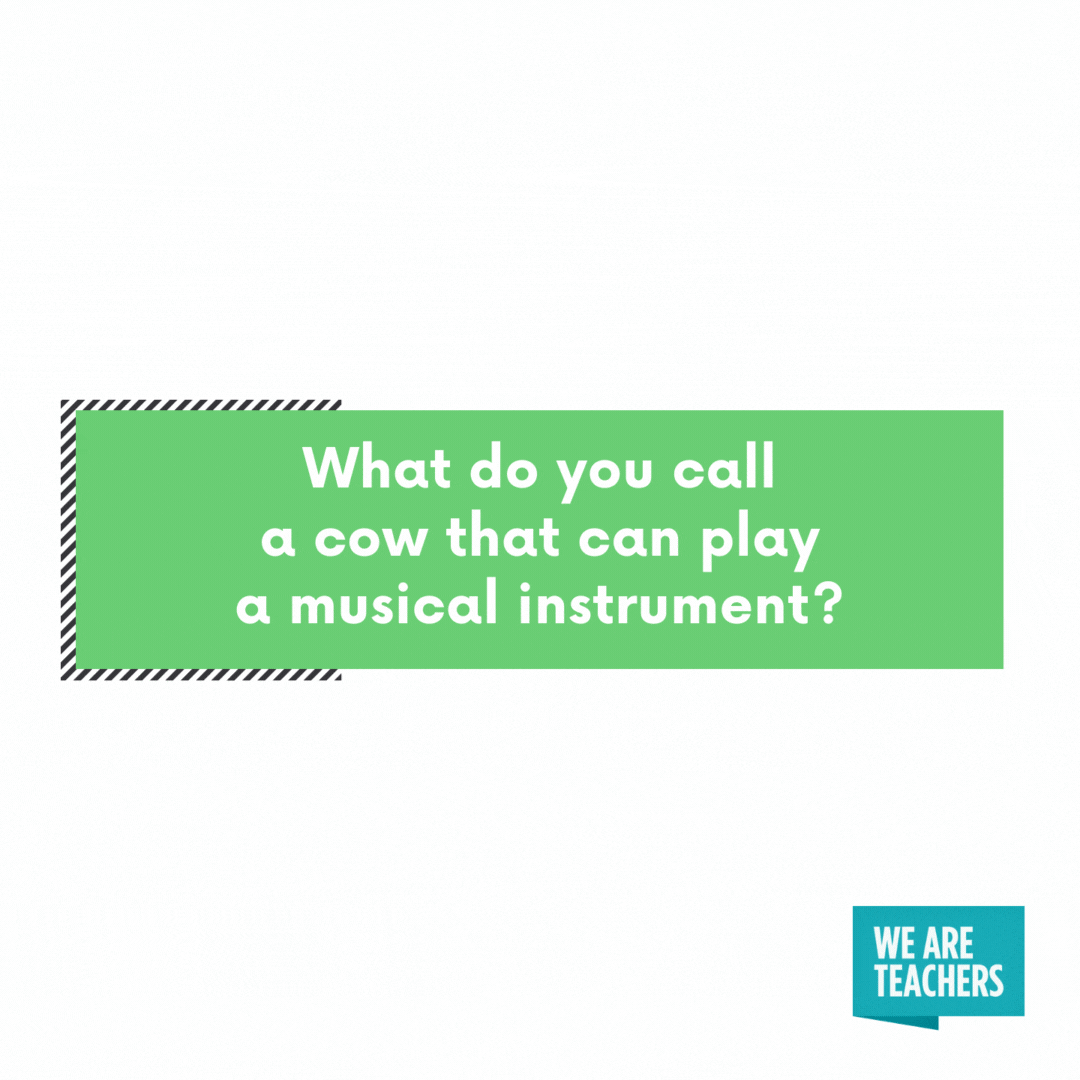 A moo-sician.